Tiki Huts are the most peaceful and relaxing structures on earth. They demand tranquility and can be put anywhere. Imagine yourself sitting underneath your own Tiki Hut sipping on a Piña Colada listening to the thatch gently rustle in the breeze. What could be better? Tiki King would love to create that space.
Give us a call and lets get started.
Tiki Bars can be made to look, the way you the customer, choose. With a wide variety of materials to choice from, we can create that, one of a kind, tropical bar that's perfect for your location.
The possibilities are endless, so let's start planning your perfect space today.
Theming can be custom fitted throughout your facility to create that tropical ambiance. Whether it's your ceilings, walls or columns, we have an option to fit every need.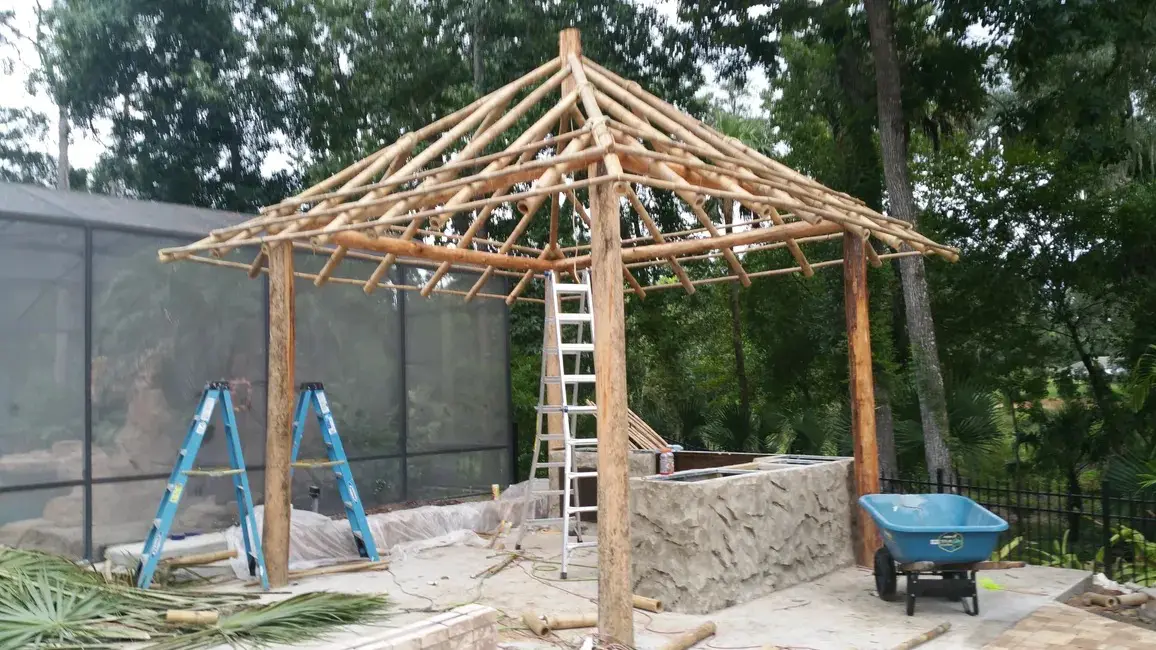 Tiki King prides itself on not making you the customer wait around for us to get there. We stay in touch with you throughout the process, so you are never left wondering when are they coming or when are they going to be done. As with speciality Construction these type of projects can Take a few days to a few weeks to a few months depending on the structure. We will always let you know before starting what an estimated time frame will be. In addition we will make sure your structure is built right with the best materials and fasteners.
We will sit down with you and layout the structure and all phases of the build and verify everything before construction starts. This helps everybody out so there is no confusion on product selection or placement
Once we have started sit back, relax and watch your dream come alive.
When the project is completed we will go over all the maintaince and care needs your structure could need.
The last and most important step is for you to enjoy. Invite the friends over and celebrate.
Get a Personalized Quote Today
Tired of unreliable contractors, we are too. That's why we treat you like we want to be treated, with respect and honesty. We want you to be thrilled and overjoyed and want you to tell all your friends about the amazing experience you had with Tiki King.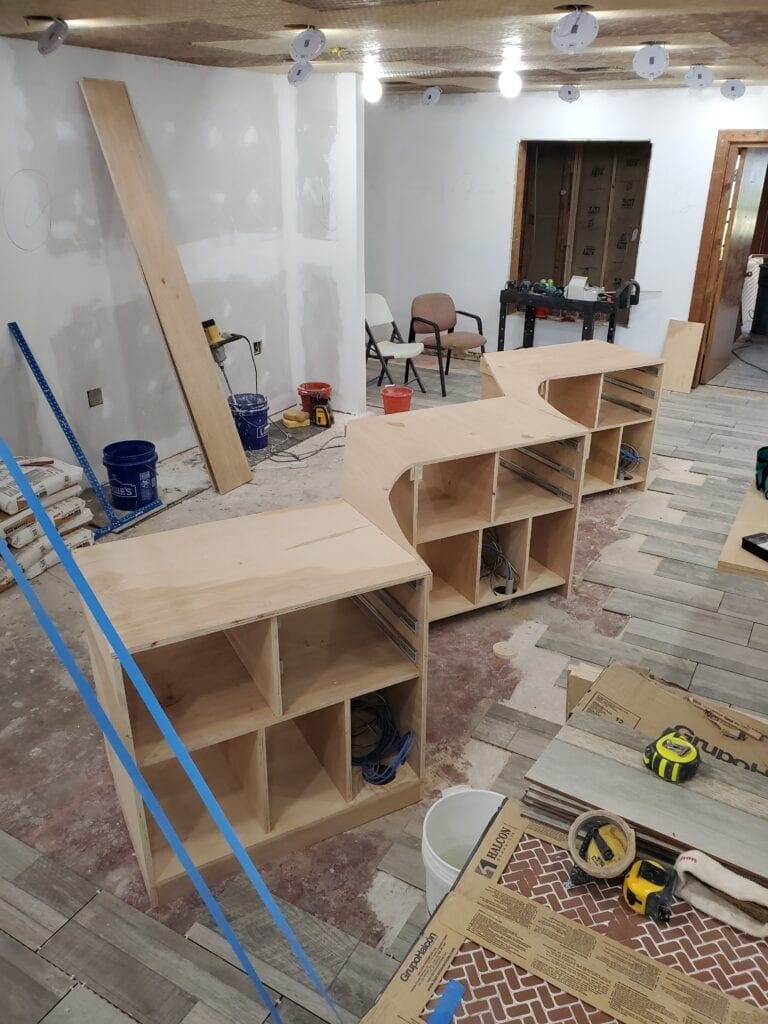 Building on commercial properties can be a challenging, especially for your customers. No one likes construction, but sometimes it's just an unavoidable part of expanding. For this reason, Tiki King started fabricating as much of the project as possible before we even get to the site. This ability has
generated a lot of excitement with theme parks, water parks, restaurants and resorts.
Don't have a large project and live far away? That's ok too. We can build the structure of your choosing and create a kit that you can easily put together yourself. All kit builds come with complete installation instructions and all fasteners. We have done kits for a wide variety of projects.