Eucalyptus Poles are classified as hardwood. Eucalyptus is popular in the building industry because, unlike other timbers, it has minimal taper over long lengths. And generally speaking, Eucalyptus is harder than most North American hardwoods. Poles are pressure treated with a non-arsenic EPA-approved treatment. These poles have unique characteristics with defined nodules and very smooth skin. Eucalyptus frames are very strong and have a deep rich espresso finish. Eucalyptus framing will last a long time if protected from pooling water, chlorine, and other chemicals. Eucalyptus can span lengths of up to 18 feet. Special order for longer lengths.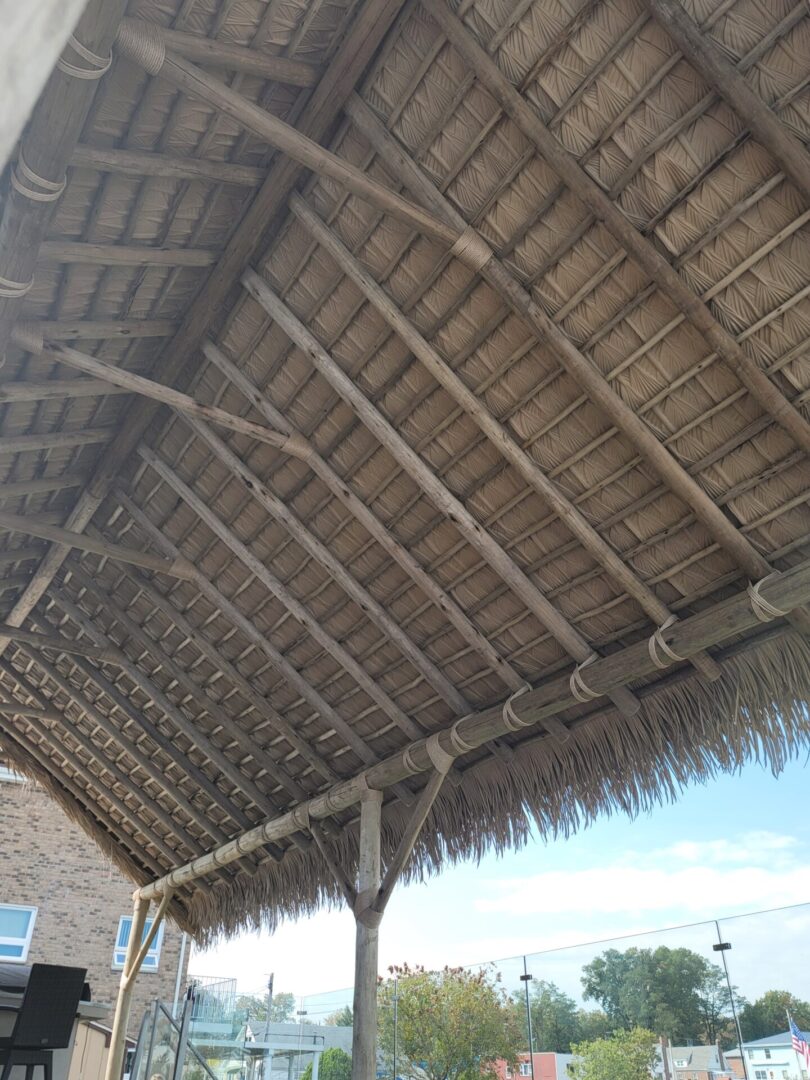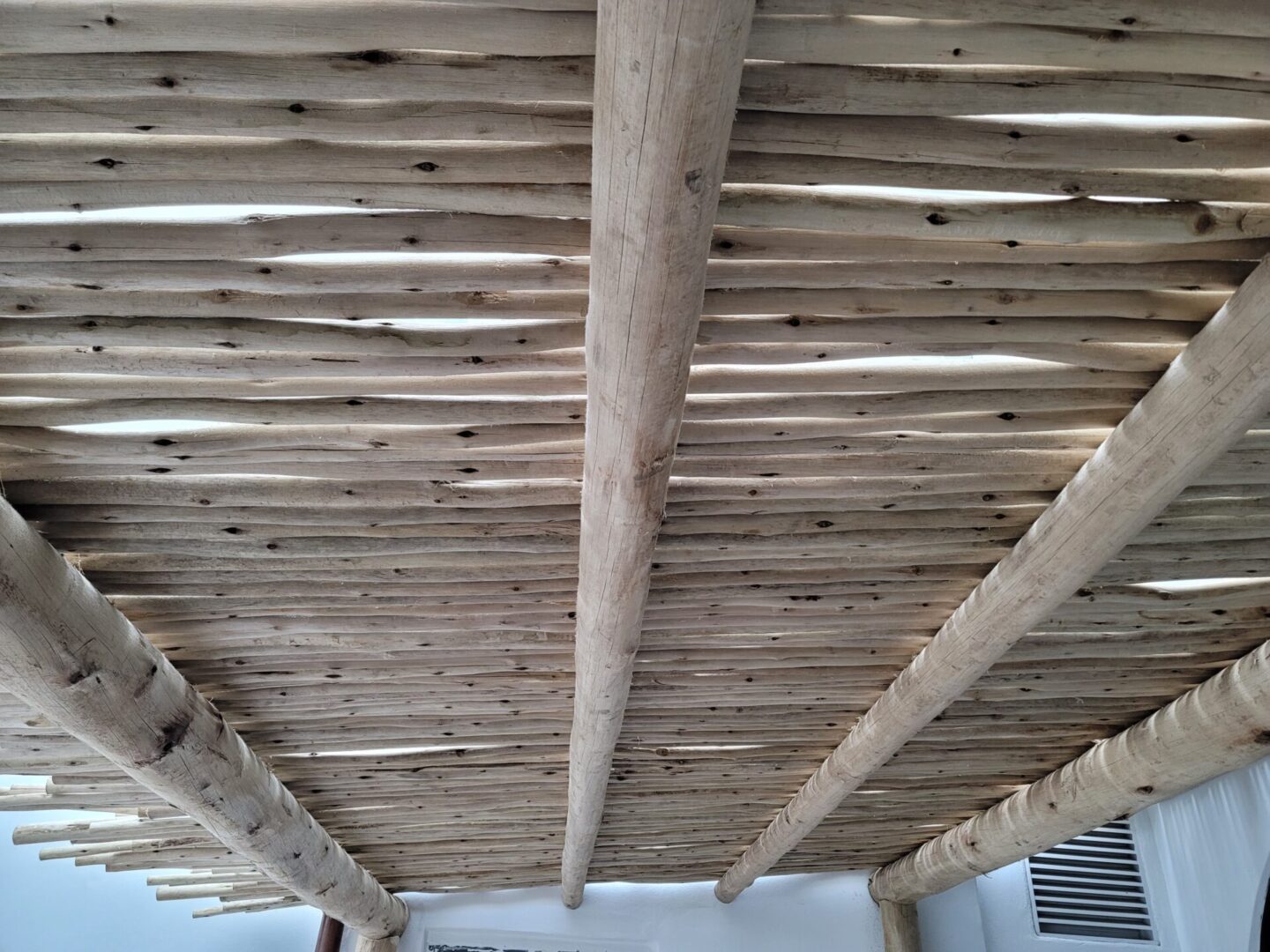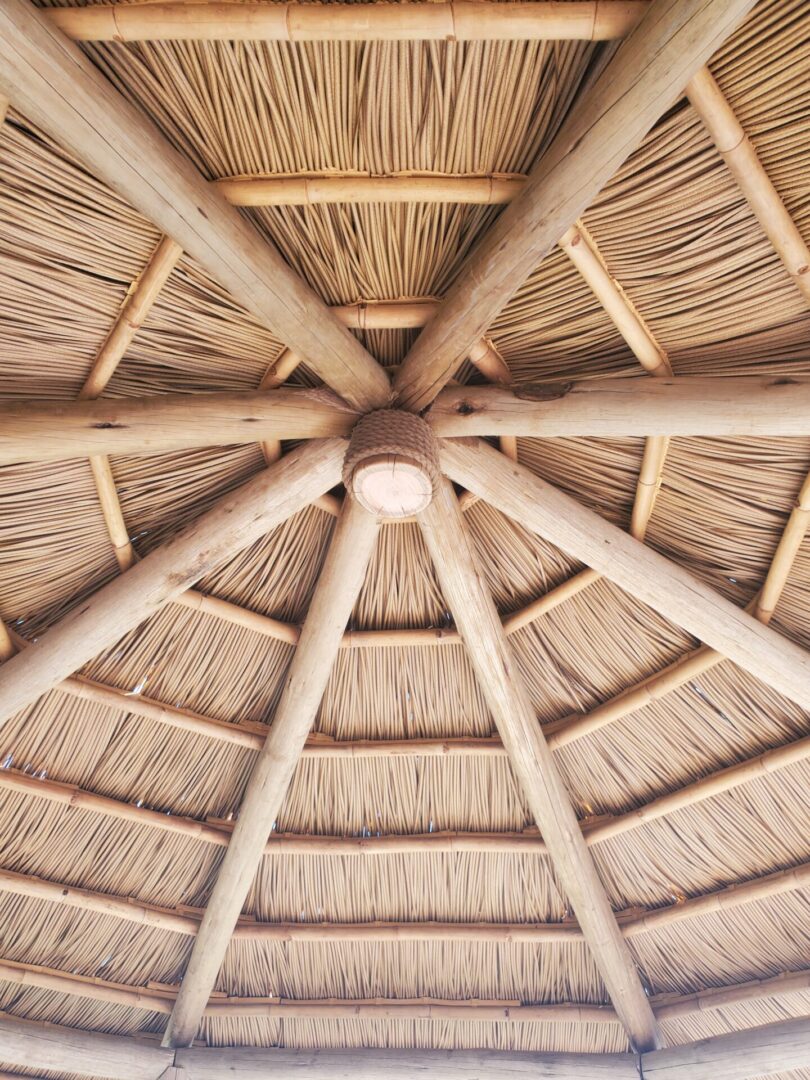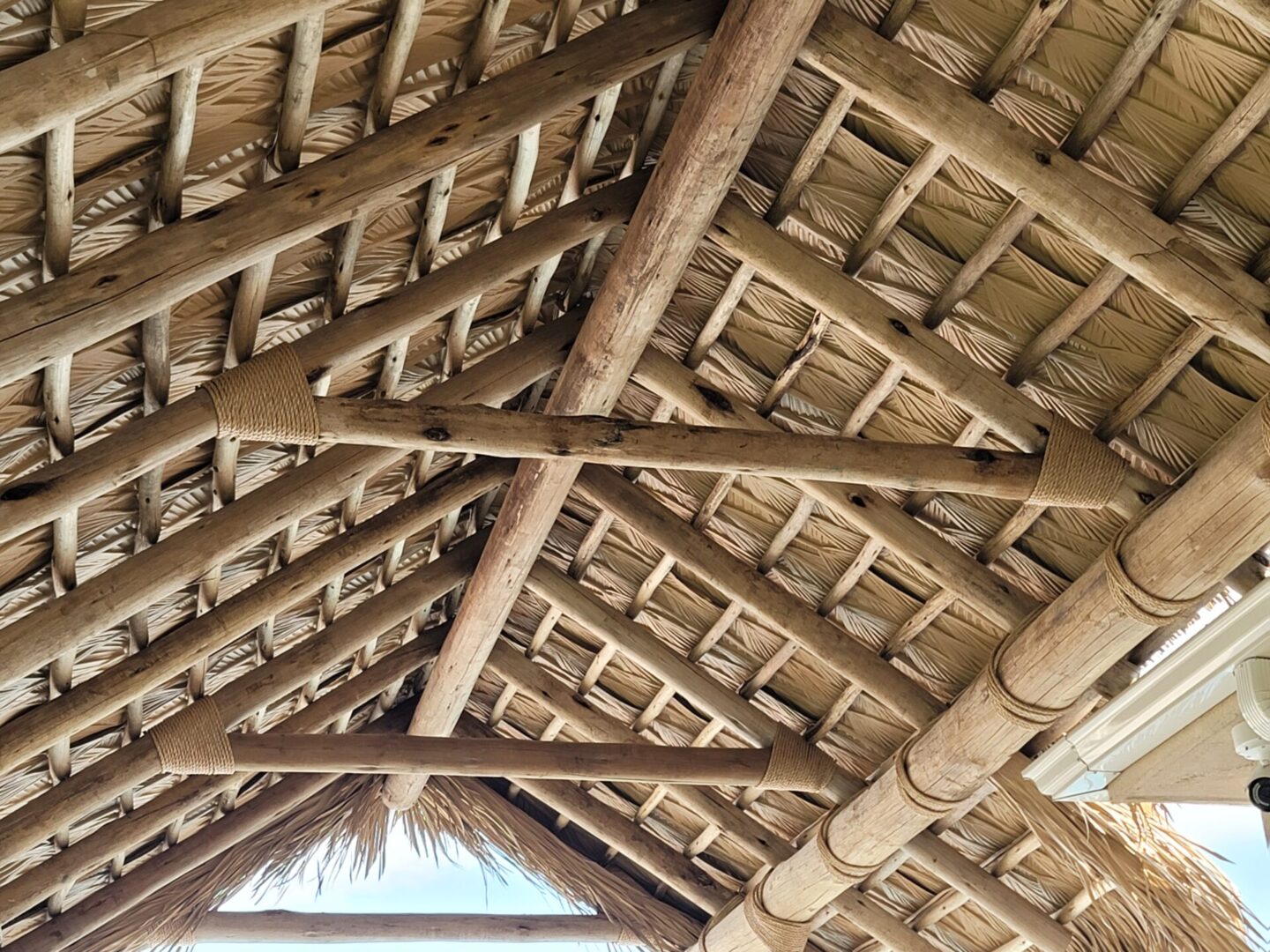 Cypress poles are the most commonly used timbers in building a Tiki Hut. These amazing poles are gorgeous. Their golden, highly textured gnarled and knotted surfaces create a truly unique look.
Cypress gets its exquisite look because its bark is hand peeled from the timber exposing all of its nodes and imperfections and has a deep rich color. although these timbers are forested in Florida they are on average 15-20% more costly than eucalyptus. Its look stands apart from other timber products. Cypress can span just about any length with the right diameter.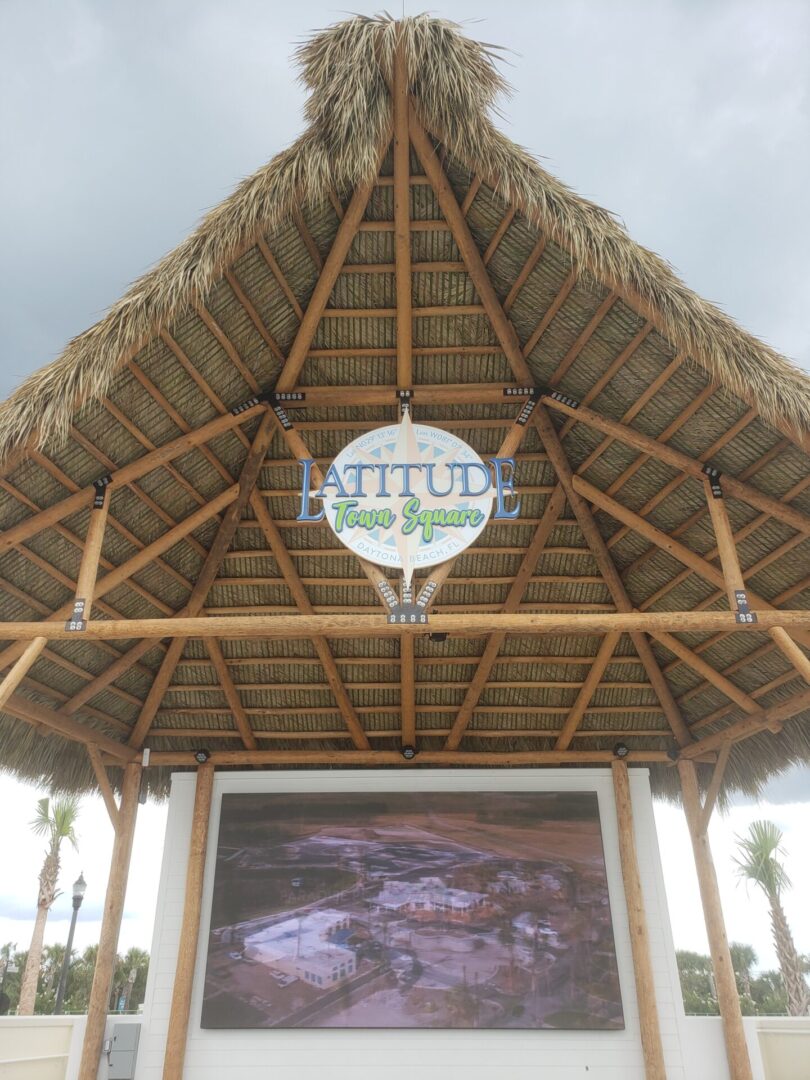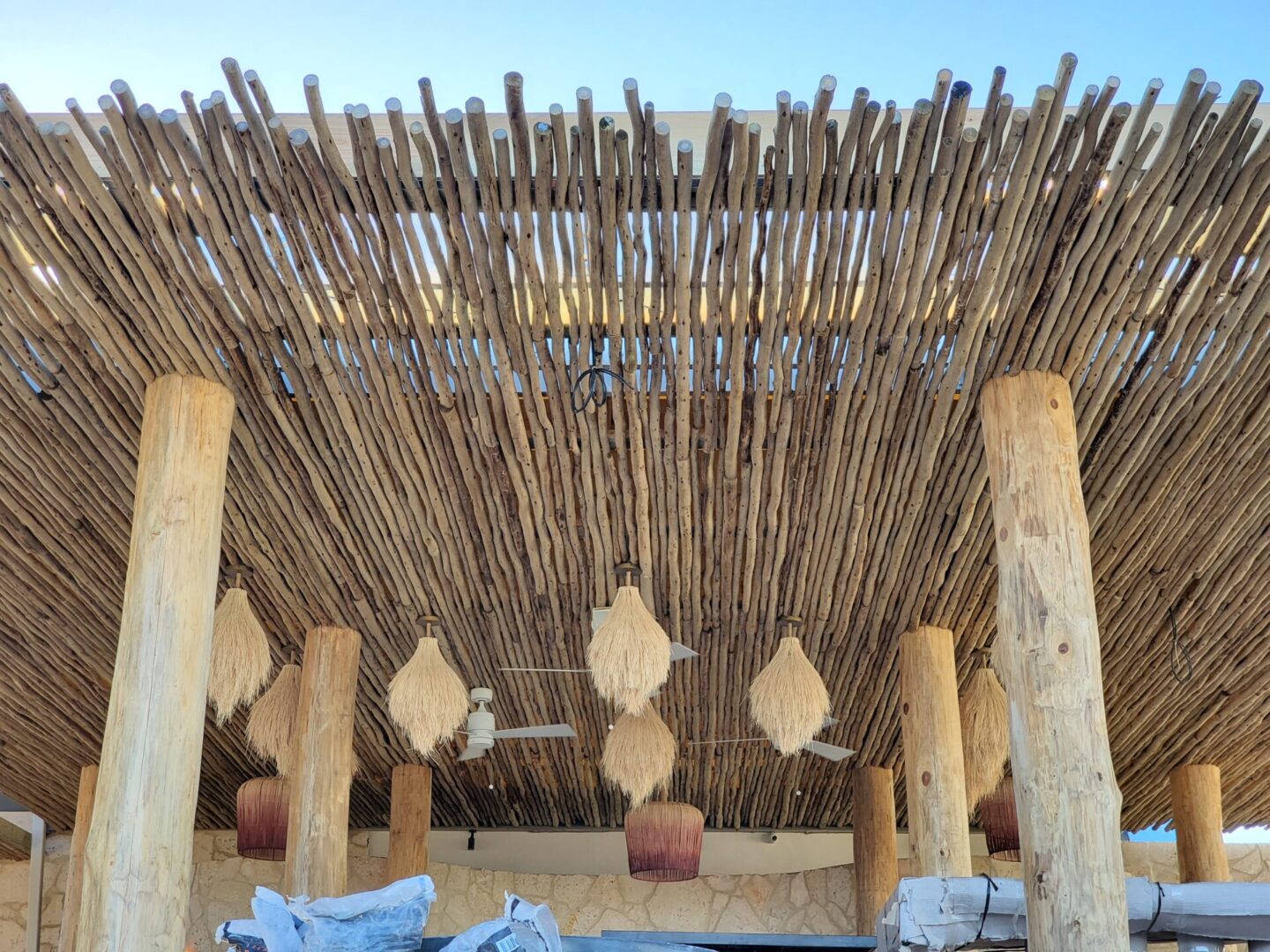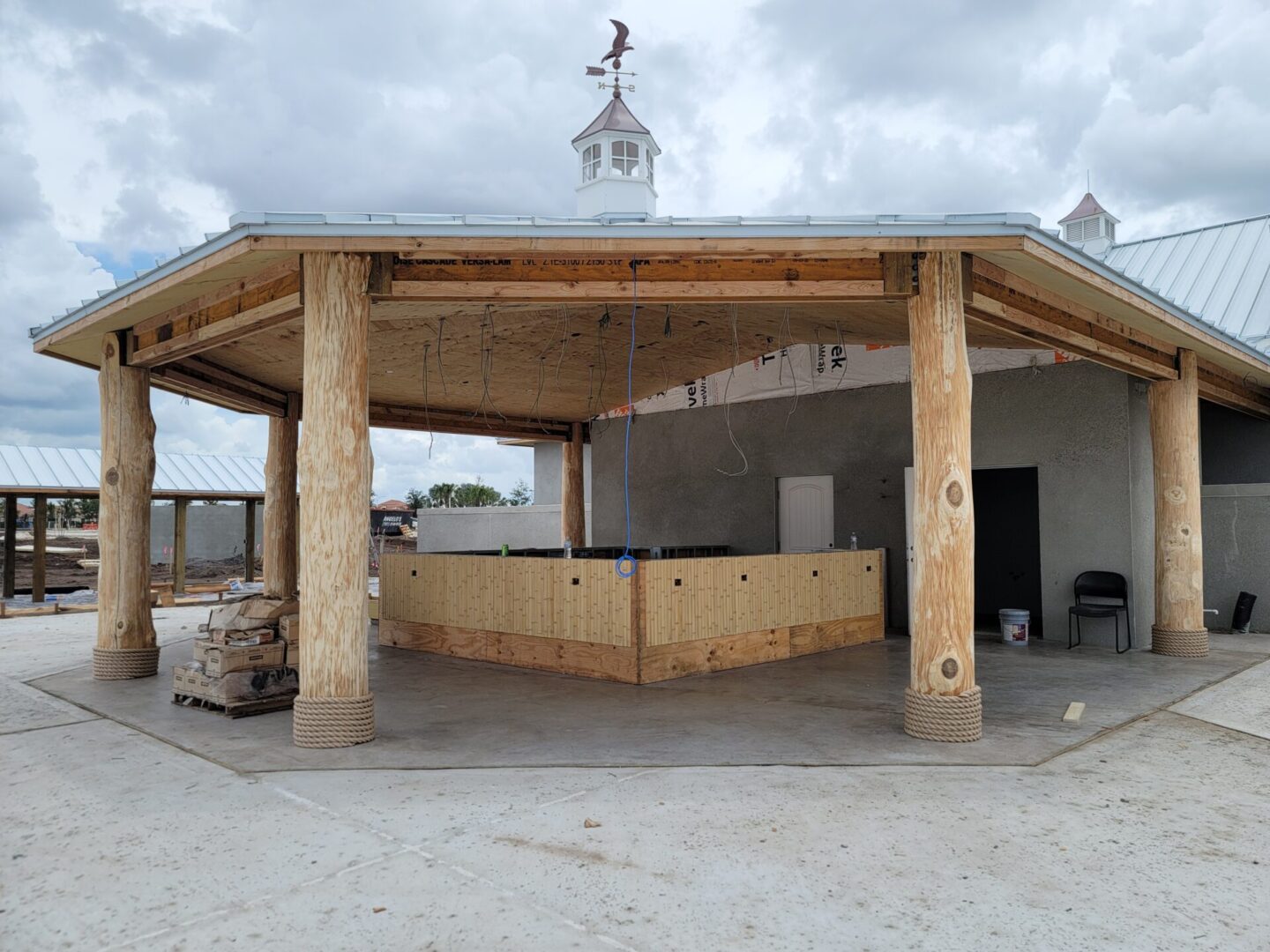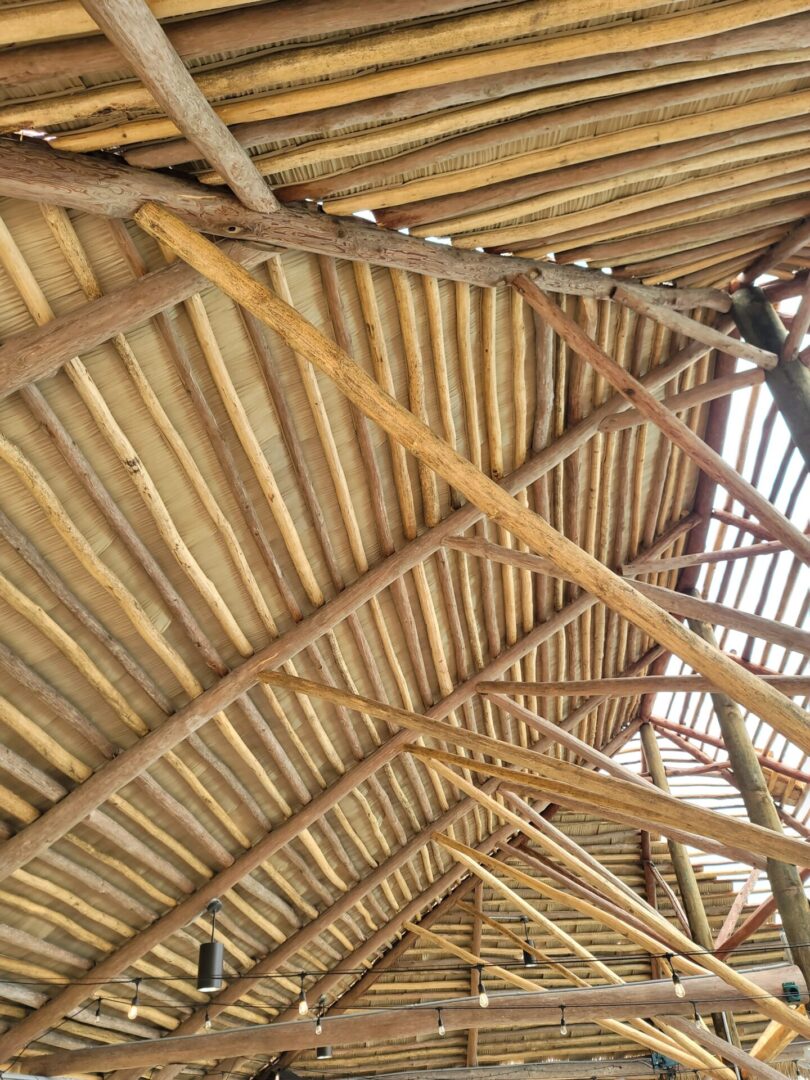 Pressure Treated Pine timbers
are an excellent choice and about 20-30% more cost-effective than the other options. Pine timbers are available in almost any diameter or length requirement, making them an easy choice when building a large structure. Pine timbers don't come dark as you see in the pictures below, they are treated with chemicals to keep them from rooting, this treatment depends on the type of climate they will be used in. There is even a special treatment that is safe for animals. Over time this dark green color will fade a bit to a more dark brown depending on the treatment applied.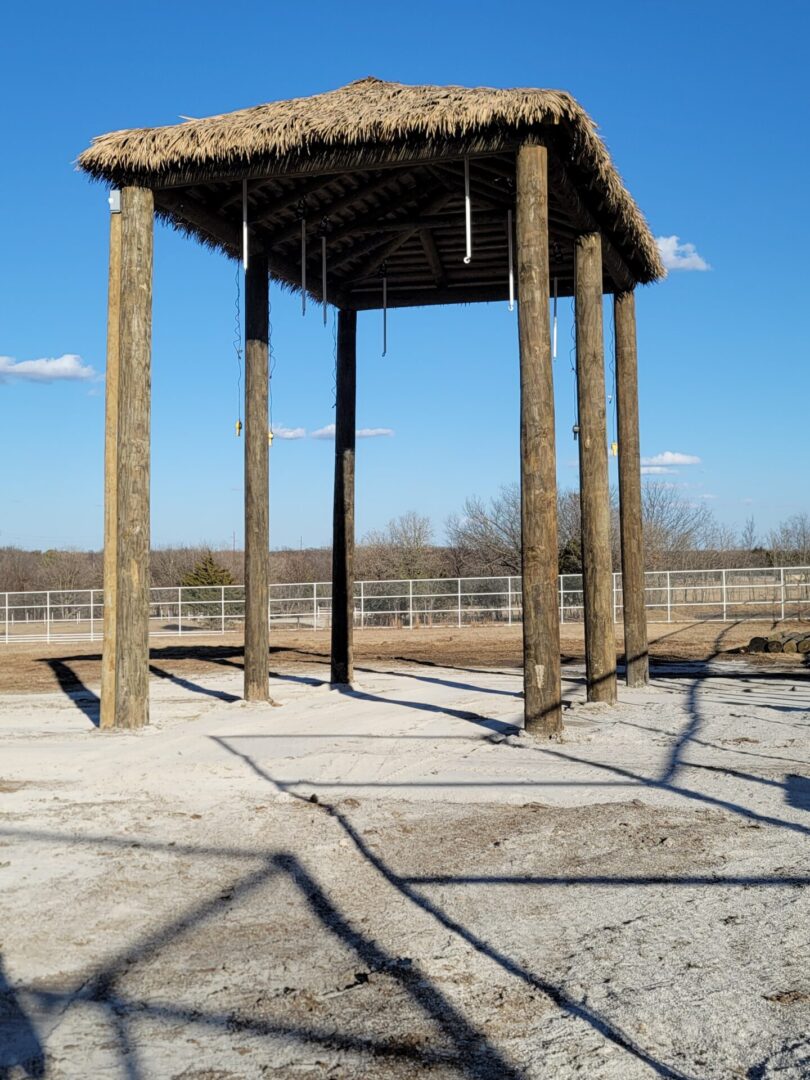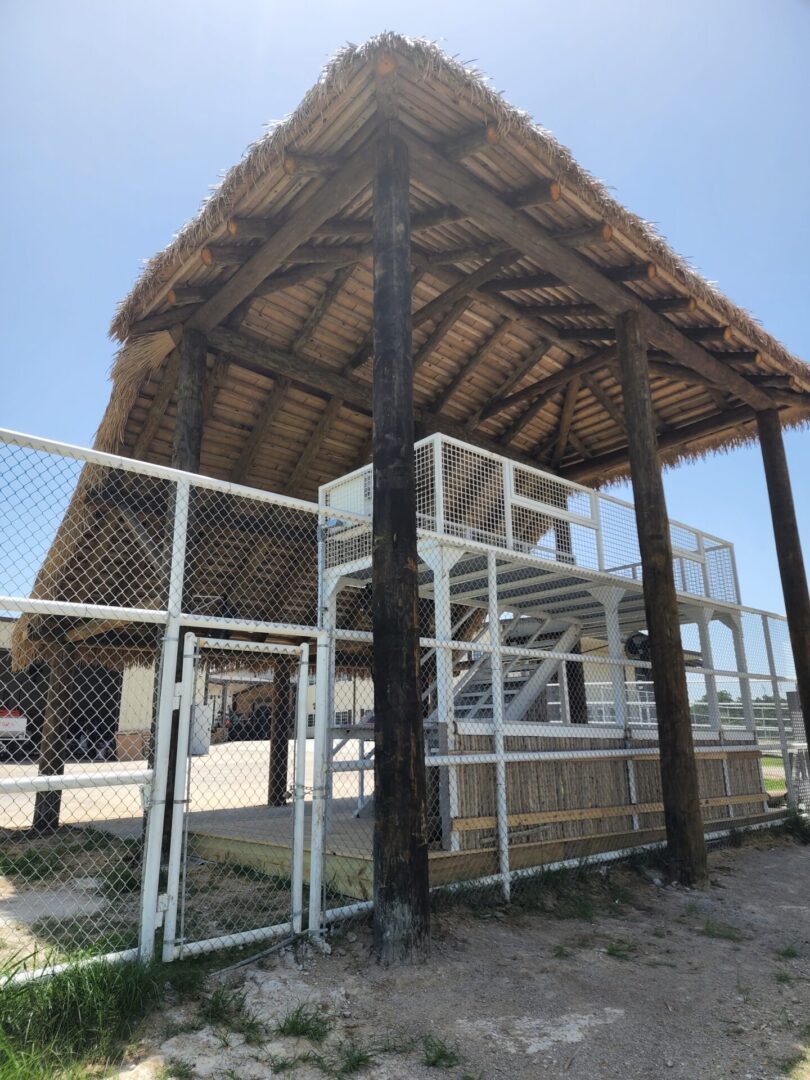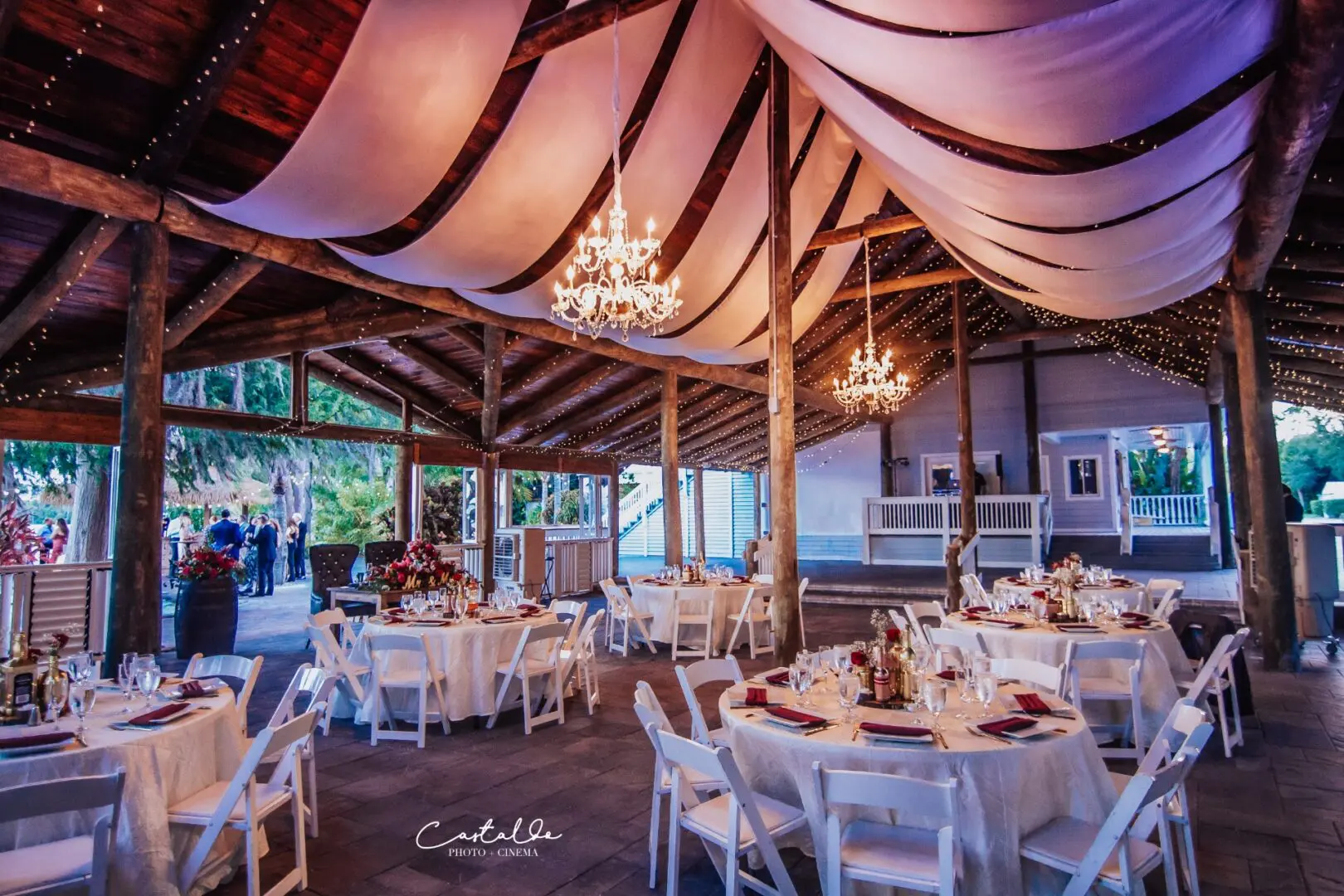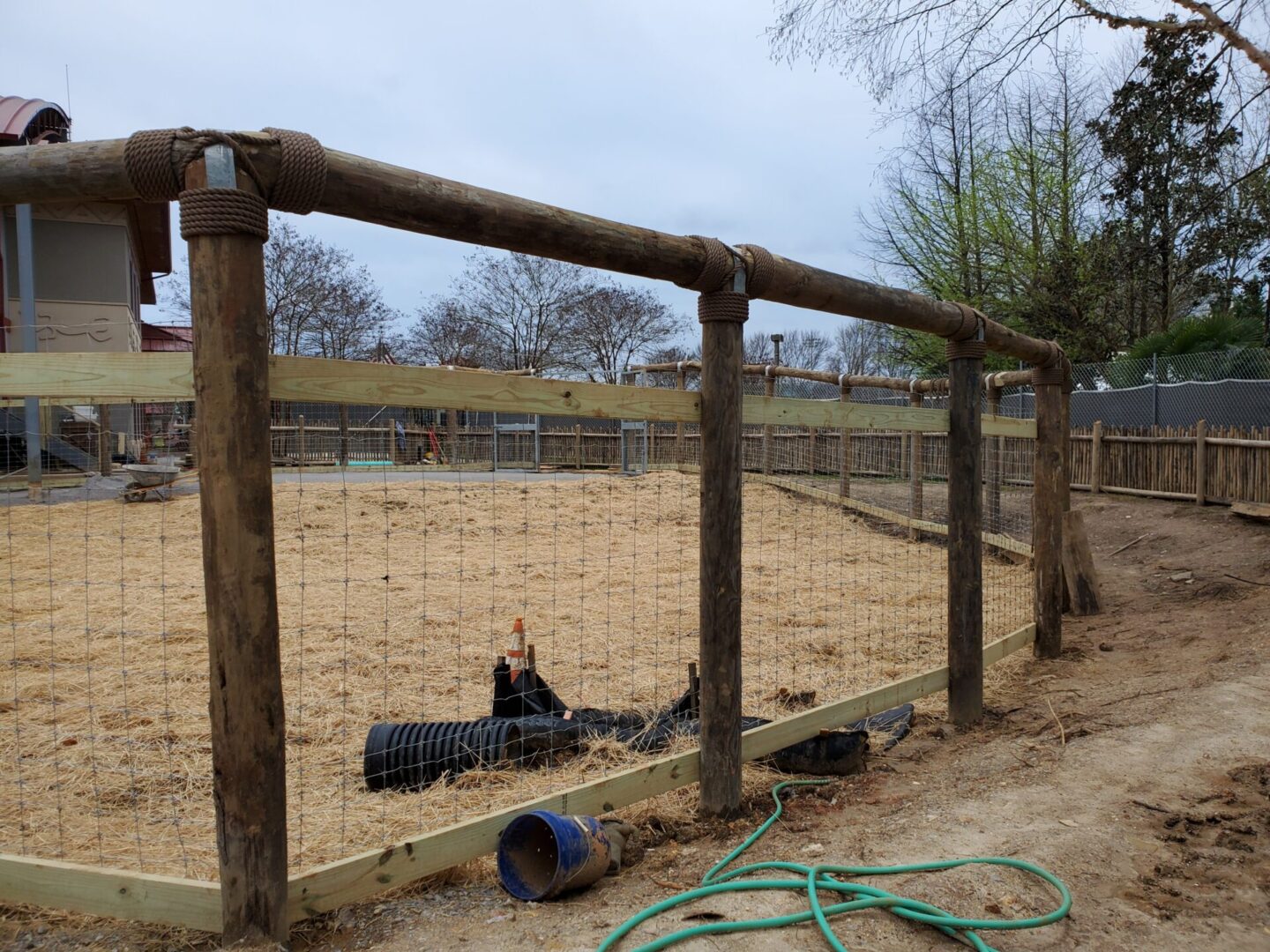 Bamboo is almost always in the discussion when it comes to designing a Tiki-themed structure. Bamboo poles are not a great choice regarding the frame of a structure. Bamboo is hollow and can root when continuously exposed to direct sunlight and rain. However, if properly sealed and maintained, bamboo can last for a long time.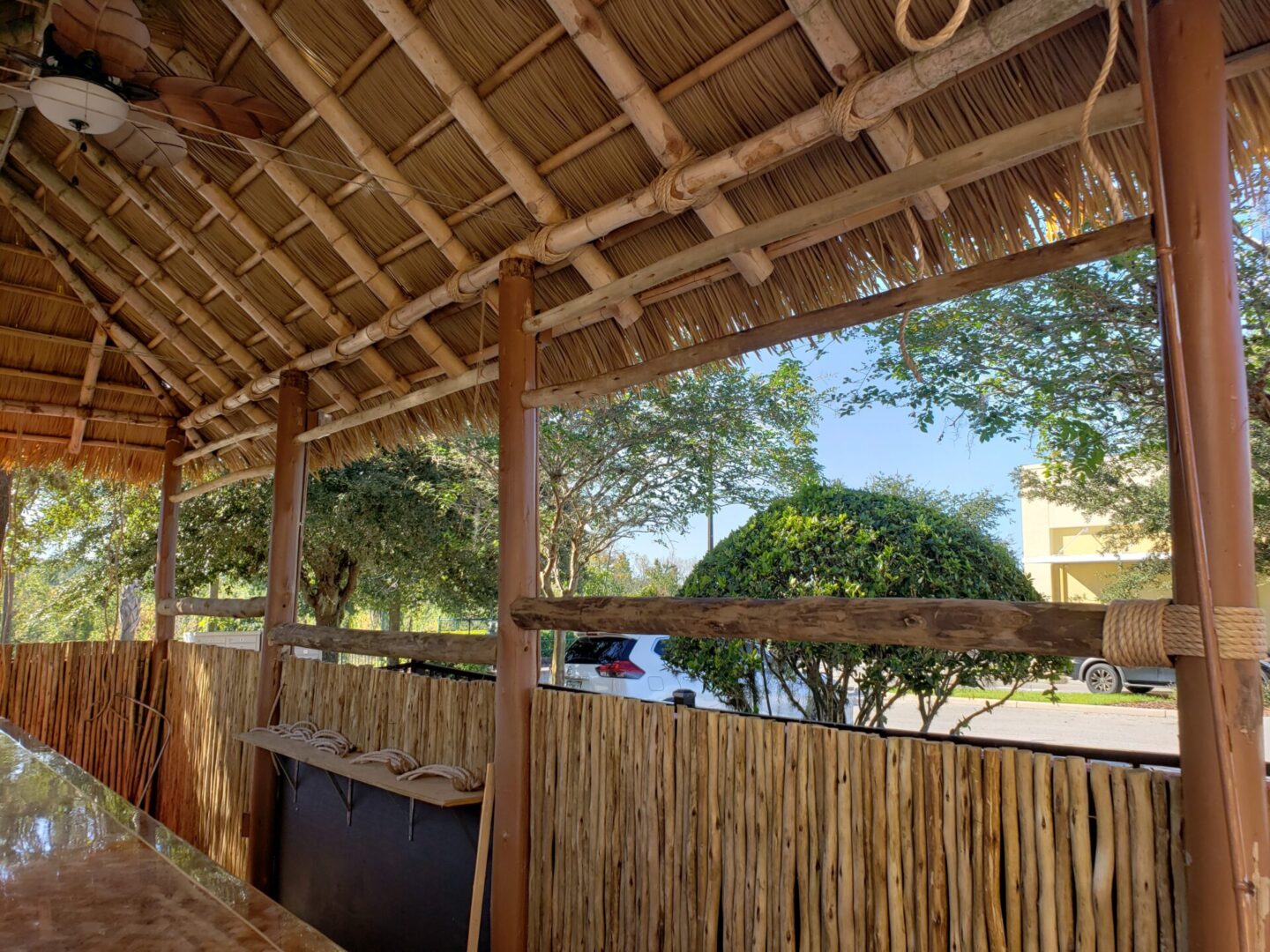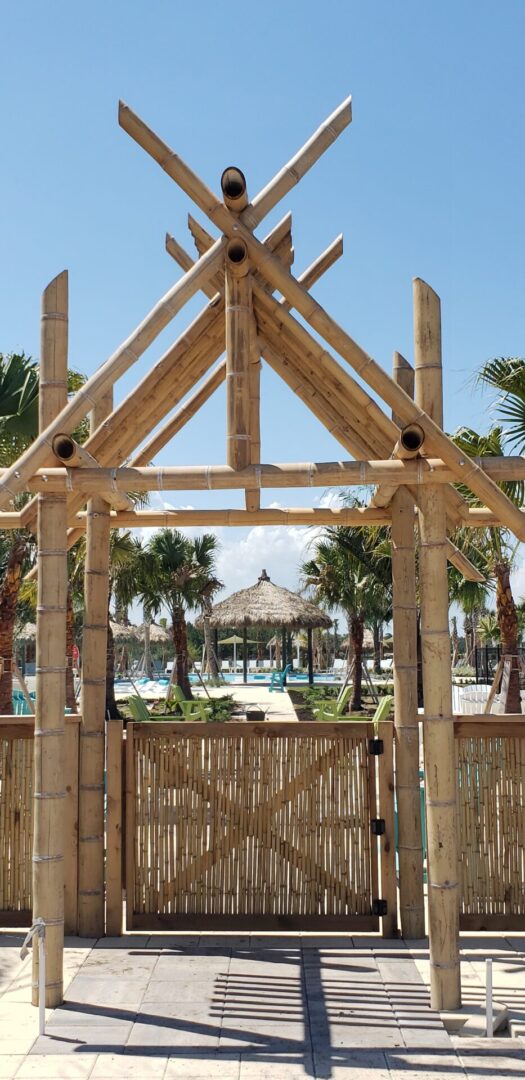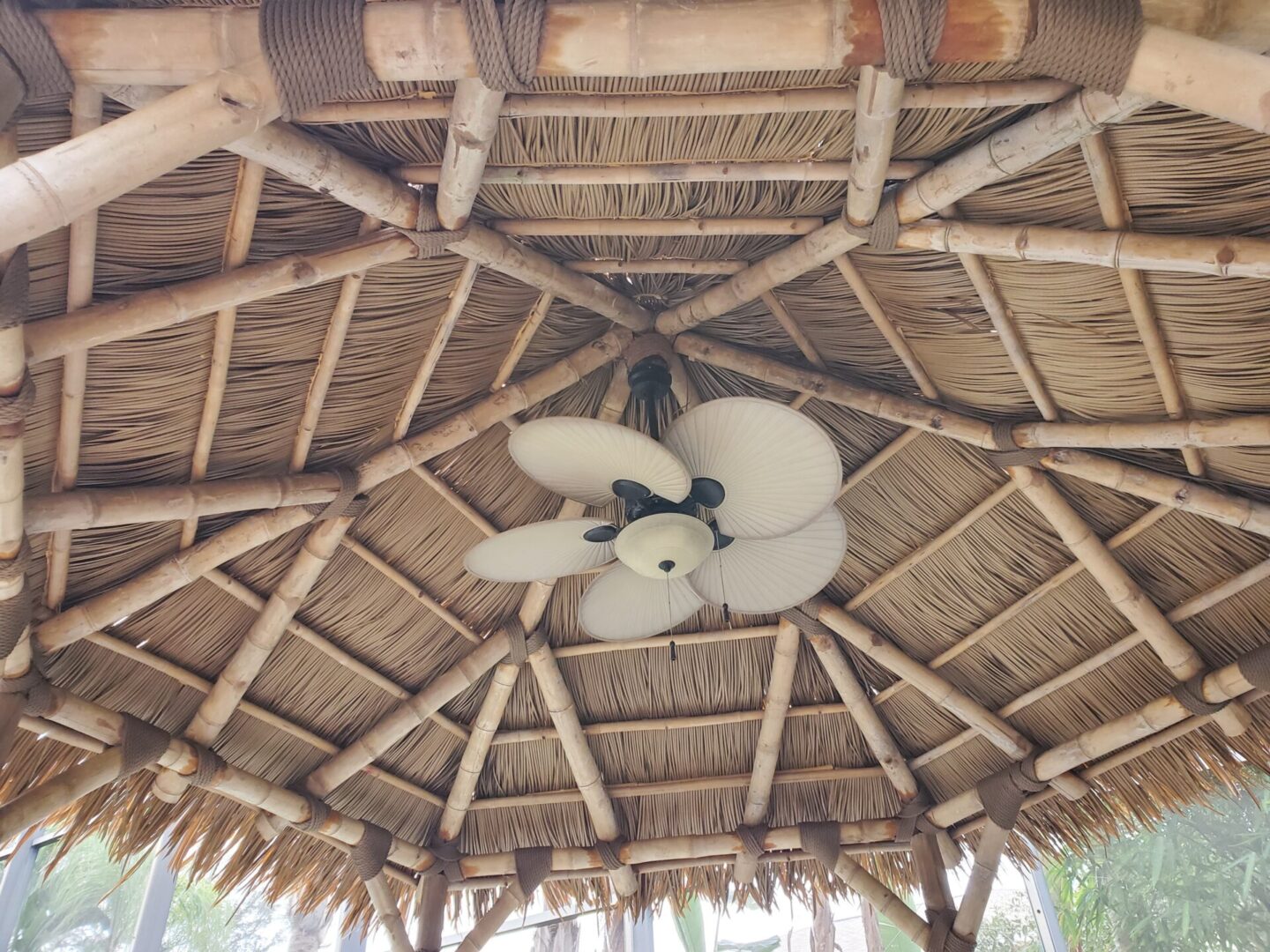 Dimensional Lumber Frames
Dimensional Lumber Frames, although not used very often in the design of Tiki-themed structures can add a unique look. This also can be one of the least expensive options available today. Dimensional Lumber comes in a variety of sizes and can be engineered to meet most requirements. This product can be stained or painted to get just the right look for your specific project.